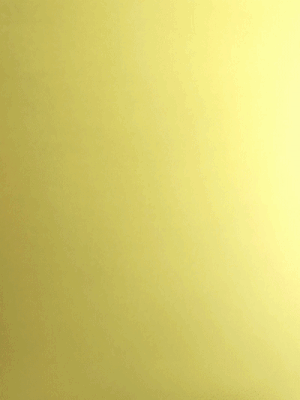 WHAT CAN LIFE LAPSE BE USED FOR?
Literally anything. From stop motion to epic travel videos, here are some ideas for you:
Travel videos: Take a clip at each new spot you visit
Pregnancy Time-Lapse: Take a clip each week of the side profile of your belly and watch your bump grow. We'd recommend going into the project settings and setting up weekly reminders so you don't forget.
Fitness Transformations: The scale can be deceiving tool to measure the progress of your fitness & healthy eating efforts. Take a photo each week so you can SEE the results transform your before your eyes.
Stop Motion: Bring objects to life by creating fun stop motion videos. This is an awesome tool for product-based businesses.
Foodies: Consider it your food "passport". Take a clip of all your meals OR document the process of cooking a meal.
WHAT IS THE DIFFERENCE BETWEEN A PHOTO PROJECT & VIDEO PROJECT WHEN YOU START A NEW PROJECT?
When you start a new video project you have to decide if you want it to be comprised of photos or video clips. Now, I understand this can be a little confusing because no matter which option you choose, the end result will be a video. Each option can achieve a very different look.
Video Projects: The video clips can range from 1/4 second, 1/2 second, 1 second, 2 seconds & 3 seconds.
When you select the length of time, each clip in that project will be that length of time. For example, if you choose the 1-second video clip option, each time you add a new clip to the project, it will be 1 second. Then when you play your clips, Life Lapse sitches together all your 1 second clips into a video for you.
Photo Clip Projects: When you create a project with photo clips, you are creating a video out of photos, think....photo slide show, but cooler! This option is great for creating stop mootion videos & you have the option to customize how fast you want them to play. This option is currently only available for projects made up of photos.
We have examples of projects made with video & clips in this blog post: https://www.lifelapseapp.com/blog/photosvsvideoclips
WHAT IS A STOP MOTION VIDEO AND HOW CAN I MAKE ONE WITH LIFE LAPSE?
Well according to google, this is the definition of Stop Motion: A cinematographic technique whereby the camera is repeatedly stopped and started, for example to give animated figures the impression of movement.
With Life Lapse, they're hella easy to make. Just create a new project, make sure "photo project" is selected at the bottom when the camera opens up, then start shooting! There are a TONNE of different ways to get creative with stop motion & in our tutorial, we show you how to easily create them.
Tutorial Video: https://www.lifelapseapp.com/blog/stopmotion
Step 1: Firstly, I recommend drawing out what you want the animation to look like, especially if there's going to be multiple sequences and high tech things happening like a grapefruit la Croix spinning to a lime la Croix, lol. This helps you stay on track & organized as you are creating.
Step 2: Create a new project in Life Lapse. click the "+" on the top left hand side of the screen.
Step 3: When the camera first opens up, you'll see an option for "Video Project" or "Photo Project" at the bottom. Make sure you have "Photos Project" switched on. If you have 1 second video clips, it won't make for a very entertaining stop motion - Though I'm totally open to somebody proving me wrong on this.
Step 4: Turn the grid on, which is on the top right hand side of the camera. This will help you make sure you objects are centred. On that note, figure out where you're doing to be posting this video. Is it for an Instagram story advertisement? Or is it for a Facebook post that you wa be square? Keep this in mind when you're shooting that it will get cropped after - if you decide to crop to square that is.
Step 5: Position your camera and do not move it. It can be mounted onto a tripod or you can lean it against something. For the purposes of the video above, you'll need a tripod since you're shooting directly above the object. Amazon sells the tripod to phone mount for a couple of bucks.
Step 6: Make sure your lighting is good. It's best if you have controlled lighting. What's controlled lighting? A lamp. What's no controlled? The sun. No, you are not mother nature, so unless you want a bunch of different exposures and flickering throughout your video, I'd highly recommend moving away from windows & the sun.
Step 7: Time to bring the objects to Life! Position your objects & take the first photo.
Step 8: Turn off leave on the ghosted image. Depending on what kind of stop motion you're creating you may or may not need the ghosted guideline on. For the stop motion above, I used it in the scene where I swapped out the grapefruit La Croix with the lime La Croix. It helped me make sure I put the lime one exactly where the grapefruit one was.
Step 9: After you've taken your first photo, move your objects, take another photo, rinse & repeat.
Step 10: Play your video and watch it come to life! From here, you can customize the size, add music, filters & change the speed. You'll notice when you play it first it the motion is very delayed, that's because the auto setting for picture projects is super slow. Click on the fast forward icon and move the slider to about 3/4 of the to the right or experiment with the speed that suits your project best.
Step 11: Save your video by click the arrow on the very far right.
I'd love to see your Life Lapse videos, tag with #LifeLapse so myself and the Life Lapse community can draw inspiration from you & give you some love on social media!
HOW DO I ROTATE THE VIDEO?
Right now, this fuction has not yet been developed. Right now, as of June 2nd, there IS a glitch with the way you shoot it. So if you're turning your camera horizontally, then the video goes verticle, you are not alone. Close that project down and start a new one. I noticed if I try a couple of times, it ends up working.
Once you start shooting in verticle/horizontal, it will lock it in that orientation for the rest of the project. This is because the ghosted image needs to be in the same format between clips.
If you're trying to shoot a verticle flat lay video (having your phone directly above the product) and the project keeps going horiztonal I have a very quick solution for you. When you start the project, hold your phone upright (as in verticl, as in how you would normally hold your phone, as in...do not hold above a product & shoot down or turn your camera horizontally.....LOL). Make sure the camera & flash icon beside the shutter button are upright. Once you take that first clip, it will lock it into verticle for the rest of the project. Then you can just delete that first clip after you've taken your first few clips. I've noticed when I try to shoot flat lay videos my camera thinks I'm holding it horizontally so I feel your pain my friend.
Stay tuned in the app store for updates because the rotate feature is definitely on the list of things I want to get developed.
HOW DO I SET REMINDERS?
When you're in your project, click the settings icon on the bottom beside the play button. From there, you can set hourly, daily & weekly reminders. For weekly reminders, just click on the "daily" tab and select the day you'd like the reminders.
HOW DO I GET FEATURED ON YOUR INSTAGRAM PAGE?
We LOVE to see what you've created with our app. Please tag #LifeLapse or @LifeLapse_App on your videos when you post them. Heads up that if your profile is private we won't be able to see it. If you'd like to get featured on our page, please shoot us an email with the video file for a chance to get regrammed. Our email is Hello@LifeLapseApp.com
CAN I IMPORT VIDEO CLIPS?
At this moment, no. Stay tuned for updates....
CAN I IMPORT MY OWN PHOTOS?
Yes! We are so excited to have added an "import photos" feature. To add photos, click on the image icon on the top right hand side of your project screen. Watch a quick tutorial on how to import photos into a project here: https://www.lifelapseapp.com/tutorials
CAN I REARRANGE MY CLIPS?
Absolutely! Just press down on the clip you want to move and drag it.
I set notifications so I remember to take clips, but I haven't recieved any yet?
This is probbably because when you first opened Life Lapse and it asked "Allow notifications" you clicked no. No need to worry, this is an easy fix! Hit up the settings on your phone then click "notifications". Scroll down to Life Lapse and slide that tab over so it's green to allow notifications.
CAN YOU AUTOSYNC THE ALIGNMENT?
Autosync, no. Manually sync, yes! Since our company is 100% self-funded my our founder, we do not have the capital to develop this complex feature at this point in time. It would be AWESOME to have this, so if you know of any investors, please feel free to reach out to us! Haha Hello@LifeLapseApp.com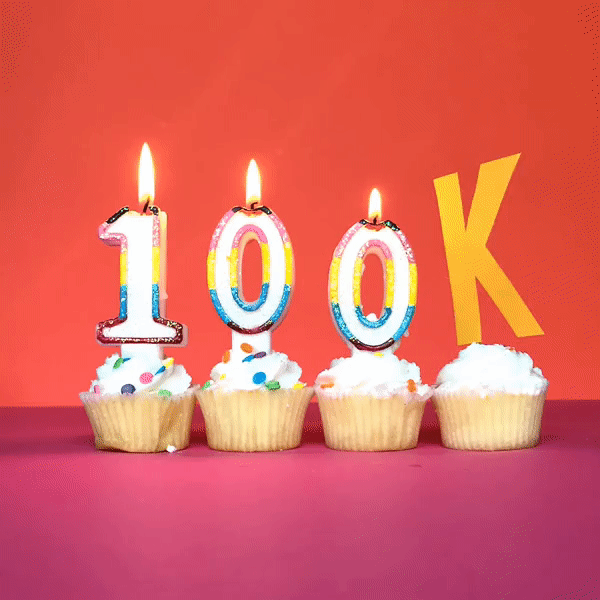 IT'S HARD TO LINE UP MY SUBJECTS FROM CLIP TO CLIP WITH THE GHOSTED IMAGE. ANY TIPS?
We see you and we hear you. Our best advice on this issue is to enable the grid feature, which is the icon in camera mode, on the top right hand side of the screen. Use the grid as a guideline of where to line up your subject each time. For example: If you want to have a selfie at every new city you visit, pick a spot on your face and line up it up on one point on the grid….having your eyes go across the top line on the grid for example.
We made a quick tutorial on how to manually your clips, which you can watch here: https://www.lifelapseapp.com/tutorials
HOW DO I CREATE A NEW PROJECT?
From the main home page, click the "+" icon on the top left-hand side of the screen?
HOW DO I ADJUST THE ALIGNMENT OF A PHOTO AFTER IT'S TAKEN?
From your project screen - where you see all your clips in grid form - clicl on an individual clip. Once you click on the clip, click on the pencil icon. From here you can pinch the photo and move it around. You can align the image to the previous photo in the project OR the first photo in the project.
Watch a the quick tutorial on how to align your photos from clip to clip AFTER you've taken them: https://www.lifelapseapp.com/tutorials
HOW DO I DELETE A PROJECT?
From the home screen, swipe left on the project and click Delete.
CAN I SAVE ALL MY CLIPS AT ONCE IN A PROJECT?
If the clips are already existing, you can click on each individual clip, click the arrow on the right-hand side and hit "save to camera roll". To save you from doing this manually, we recommend going to the settings tab from the home screen and turning on the "save to camera roll" option for either photo or video clips, or both!
CAN I DELETE A PHOTO IF I DON'T LIKE IT?
Yes. Click on an individual clip then click on the trash can and BOOM, your clip is deleted.
THE GHOSTED IMAGE IS DISTRACTING, HOW DO I GET RID OF IT?
When you're in camera mode, put the slider to the very far left towards the white ghost icon, that will make it go away completely and will stay in that setting for that project until you change it again. Also, if you put your finger anywhere on the screen in camera mode, the ghosted image will temporarily disappear.
CAN I ADJUST THE SIZE OF A VIDEO?
Sure, can! From your project screen, click the turquoise play button. Then on the bottom bar click the square icon that's in the middle. You can crop your video to the following dimensions: 9:16, 10:16, 3:4, 1:1, 4:3, 16:10, 16:9.
CAN I ADJUST THE SPEED OF MY HOW FAST THE CLIPS GO?
For projects that have photo clips, yes. For now, if your project is made up of video clips, they will stay in real time. To change the speed of your photo project, go to the player and click on the fast forward icon on the bottom menu. From here, use the slider to adjust the speed.
HOW OFTEN DO YOU RECOMMEND TAKING CLIPS FOR A PREGNANCY TIME-LAPSE VIDEO?
We recommend once a week at minimum if you want to have a decent length video.
WHY IS THE VIDEO IS VERY BLURRY WHEN I TEXT IT TO SOMEBODY?
iMessage compresses the video quality when you send it via text and it will look super pixelated for the person receiving it. To avoid this, we'd recommend emailing it to them.
CAN I TAP TO EXPOSE LIKE IN THE IPHONE CAMERA?
No, and we aware this would be a handy feature to have, so please stay tuned for future updates.
CAN YOU LOOP THE VIDEO?
Yes! Life Lapse will automatically loop your video for you if it's under 5 seconds. If it's above 5 seconds and you plan to post on instagram, it will loop it for you there. :)
CAN I IMPORT MY OWN MUSIC?
Right now, sadly, no. BUT STAY TUNED!!
CAN I MAKE MY VIDEO INTO A GIF?
Right now, unfortunately not. There are other apps out there that can help you with this in the in-term until we implement the feature into Life Lapse.
HOW DO I CANCEL MY SUBSCRIPTION?
Launch the Settings app Tap iTunes & App Store Tap on your Apple ID Tap View Apple ID when the pop up window appears Enter your Apple ID password or fingerprint ID when prompted Tap Subscriptions Tap the Subscription you want to cancel.
HAVE A QUESTION WE DIDN'T ANSWER? Please email us at hello@lifelapseapp.com and we'll happily answer you.